The HCBB Staff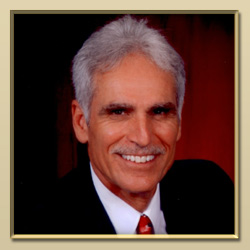 Bob Sirounis is the Broker and co-owner of Harbor City Business Brokers. Licensed since 1979 Bob has been instrumental in the sale of hundreds of businesses ranging in price from just under one hundred thousand to multi million dollars. Bob has owned several successful businesses through out his career and understands the needs of both Buyer and Seller. The Business Brokers of Florida has awarded Bob, the multi-million dollar award, consecutively for the last seven years. Other awards include the "TOP Deal Maker Award #1 in Florida" for having sold the most businesses in Central Florida and the "Deal Maker Award for the State of Florida" for being in the top five for completed business deals in Florida. Commercial Real Estate sales has also been one of Bob's top attributes. Business sales are often coupled with commercial property. Having sold a vast array of commercial buildings and his continued knowledge and research of today's markets will play a key role in achieving top dollar for you're sale.

Selling or Buying a business or commercial real estate demands knowledge, discretion, expertise and vast national and international resources. With over 30 years of experience Bob can effectively walk you through the intricate process that leads to a successful closing. Bob is a dedicated full time professional that gives valued representation, diligence and results. Call Bob today for a confidential and free valuation of you're business or commercial property.





Email: hcbbinfo@gmail.com

Office: (321) 752-5252
---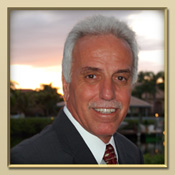 Mike Sirounis is an accomplished businessman with over 32 years of experience owning and operating successful business ventures. As principle partner in Harbor City Business Brokers, he has accumulated numerous honors and accolades. Mike has been awarded the "Multi-Million Dollar Producer Award" from the Business Brokers of Florida Association every year since 2005. In 2007, he was named one of the top 5 business brokers in the state of Florida. In 2008, Mike received the "Top Dealmaker Award" from the Business Brokers of Florida Association for having sold the most businesses in the state of Florida. Being described as a self-motivator with a strong work ethic, Mike has led Harbor City Business Brokers to achieve years of immeasurable success. Mike is a graduate of Florida Atlantic University in Boca Raton, Florida with a dual degree in Business Administration and Accounting. He has been licensed in Real Estate since 1979, and has been a full-time Business Broker since 2001. He is fluent in English and Greek.

Whether you are looking to sell or buy a business, Mike can assist and guide you through all aspects of the transaction. He uses multiple venues to advertise and connect buyers and sellers throughout the country and internationally, thus maximizing exposure and value to you and your business. As an entrepreneur himself, Mike understands the complexities of buying and selling a business. Allow Mike to use his experience, creativity, bountiful resources, and financial skills to assist you in the listing of your business, or in the search for the perfect business opportunity for you to acquire.




Email: hcbbinfo@gmail.com

Office: (321) 752-5252

---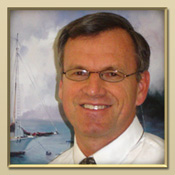 Kevin Beaugez was born and raised on Long Island, New York. He was recruited by George Paterno to play football at the U.S.M.M.A., Kings Point, one of the five federal academies. He was a captain of both the football and baseball teams at the academy. Upon graduating with a degree in Nautical Science, a USCG license, and a commission as an officer in the USNR, Kevin began his career as a Tugboat Captain docking ships on the Mississippi River, and towing barges in the Caribbean Islands. After meeting his wife of 24 years, he moved to New York working as a Captain and Director of Marine Operations at World Yacht dinner cruise vessels in Manhattan. These vessels catered parties to the "who's who," hosting parties for Bob Hope, Hillary Clinton, Joe Dimaggio, Harrison Ford, and Donald Trump, among others. Kevin even had a part as captain in a Telly Savalas Kojak movie. During his time off, Kevin obtained his real estate license in New York, took appraisal courses at LSU, and began investing in real estate. A move to Brevard County allowed Kevin to practice real estate full time, entering into Business Brokerage in 1999. Since that time, Kevin has been involved in numerous complex business transactions in Florida, and has been recognized as a leader in the Business brokerage industry. Kevin's philosophy of listening to his customers and meeting their needs has paid off well. Please allow Kevin to assist you with buying or selling. His hard work, dedication, patience and experience add up to a winning formula!



Email: businesskb@aol.com



(321) 698-9964 • Office: (321) 752-5252
---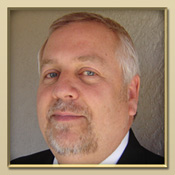 Rodney A. Eubank joined Harbor City Business Brokers (HCBB) in 2003. Before coming to HCBB, Rodney worked as a project manager for a large commercial construction firm. Later, he was an executive director of operations for a utility company in Cleveland, Ohio where he played an instrumental part in the restructuring, acquisition, and merger of the company. Rodney's business brokerage experience speaks for itself, with a proven track record of numerous multi-million dollar sales awards since he joined the brokerage. In 2008, Rodney was recognized as one of the top transaction producers by the Business Brokers of Florida. His experience ranges with any size business from the small mom and pop's to large national franchises.
With Rodney's ability to develop long lasting, productive relationships with colleagues, customers, and staff at any level; and the fact that he has owned and operated businesses of his own, gives him the ability to understand the needs of a client. He makes it his personal mission to deliver the service he would expect from a broker.

Email: RodneyHCBB@gmail.com



(321) 961-5667 • Office: (321) 752-5252
---

Jay Ashta joined Harbor City Business Brokers in 2016. Jay has a
Bachelor's degree in Business, a Master's degree in Information Technology, and a Diploma in International Trade. Jay has had a tremendous experience in managing businesses including jewelry manufacturing and sales, managing and operating a rice mill, buying and selling Commercial and Residential Properties.
He understands the needs of a Buyer and Seller and the logistics involved to ensure a fair and equitable transaction. Jay has been
facilitating Commercial and Residential Real Estate transactions since 2012. He is a member of the Business Brokers of Florida and the Space Coast Association of Realtors. He is fluent in English, Hindi and Punjabi.

Business Brokerage and Real Estate transactions are Jay's passion to which
he is dedicated full-time. Call Jay today for a free Consultation, Comparative
Marketing Analysis and Valuation of your Business.



Email: JayRealty1@Gmail.com



(321) 251-5300 • Office: (321) 752-4545
---